inginimbalan.blogspot.com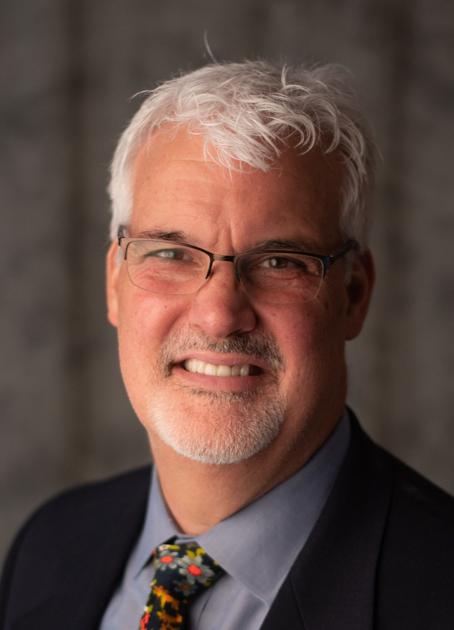 With the absence of large, family gatherings in the last year, many people have likely been missing out on a critical conversation. And it's a conversation that should not be delayed.
"This is all about the conversations, it's not about the document," said Dr. Daniel Ray, medical director of palliative care at Catholic Medical Center.
Ray is referring to advanced directives, or a person's documented preferences for how to handle medical care when faced with a serious or potentially terminal condition. While most people regard advanced directives as something that goes along with aging, "these conversations have to start early, as early as 16. When you're 16, the government asks you whether you want to be an organ donor or not. That's the first advanced directive you make."
Advanced directives could never cover all of the possible scenarios a patient and their family might be presented with. But, Ray said, the most important thing about making your wishes known is to designate a family member or close caregiver who knows what you want. This person is known as your healthcare durable power of attorney (DPOA).
"I use advanced directives as a starting gate for conversations. The conversation I have will be based on what has been written. But, it's important for you to have those conversations with the person you've identified as your surrogate decision maker. We need that surrogate if you're not in a position to make a decision."
As a palliative care physician, Ray is accustomed to having difficult conversations — but not all palliative care discussions have to do with end-of-life issues.
"Palliative care is really meant for patients with serious illness," he said. "It's a medical service that helps patients with addressing symptoms like pain or breathlessness, as well as goals of medical care in order to optimize life in the face of serious illness. Palliative care is not linked with prognosis and it makes hospital care for the seriously ill much better."
Decisions are made in collaboration with the patient's primary physician and, of course, the patient and/or medical surrogate. "So I'm really spending time understanding a patient's values and how those can be married to the medical decisions that are being made."
The Three Beliefs
Marc Guillemette, director of CMC's Office of Catholic Identity, echoes those sentiments. For Catholics, the Diocese of Manchester provides a document called the Three Beliefs — essentially, the Catholic version of advanced directives. Three Beliefs, said Guillemette, "does a great job of explaining Catholic teaching on end of life care and stresses the importance of naming a healthcare durable power of attorney who can make decisions in line with your wishes."
When filling out advanced directives or the Three Beliefs, the forms should ideally be signed in front of two witnesses, a notary, or a justice of the peace. Whichever route of advanced care planning you decide to take, both Guillemette and Ray say start early and don't be afraid of tough questions. In fact, Ray said there are several games — "Death over Dinner" and "My Gift of Grace" to name a few — that have been created to help you get the conversation started.
"These questions push people to think about things they don't normally think about," said Ray. "But if someone understood that their medical condition would ultimately result in a limited life expectancy, or would change their quality of life, their decisions about what to do would change drastically."
"want" - Google News
April 11, 2021 at 04:00PM
https://ift.tt/3mEc3Tq
The care you want starts with tough questions - The Union Leader
"want" - Google News
https://ift.tt/31yeVa2
https://ift.tt/2SsXVPd